Have you dreamed of a pool house that looks like an oasis? This project came out perfectly executed and the details take the room to the next level with the blue cabinetry and quartz countertops.
Portrush Quartz Countertops by Cambria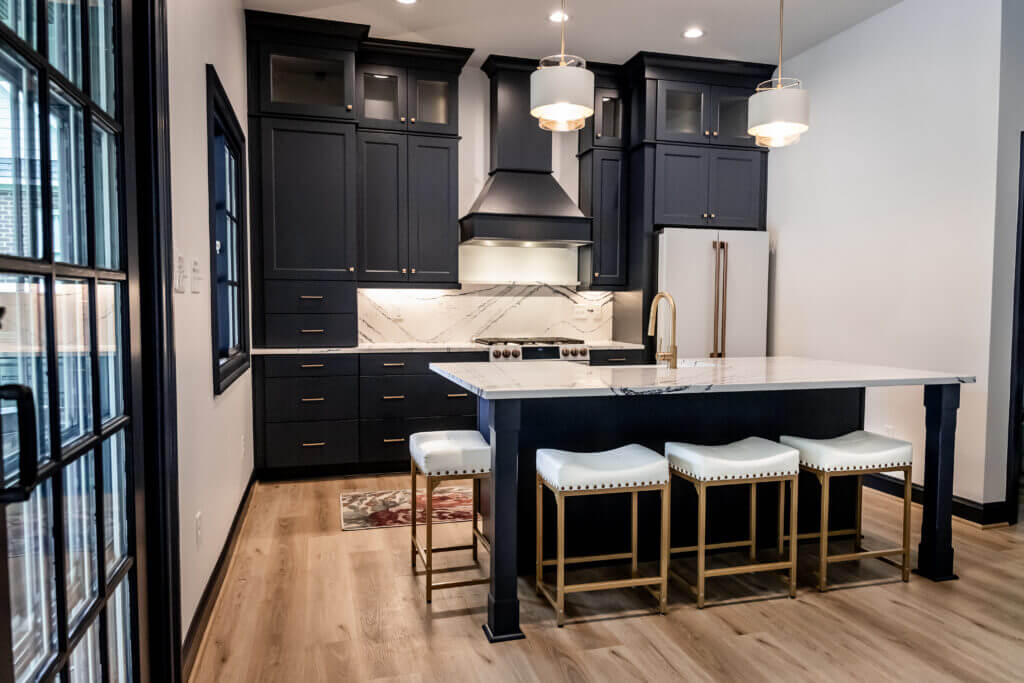 Among the plenty of quartz options available, Cambria Portrush Quartz stands out as a timeless and sophisticated choice. In addition to that, its exquisite design, exceptional performance, and environmental consciousness, Cambria Portrush Quartz elevates the ambiance of any space it graces.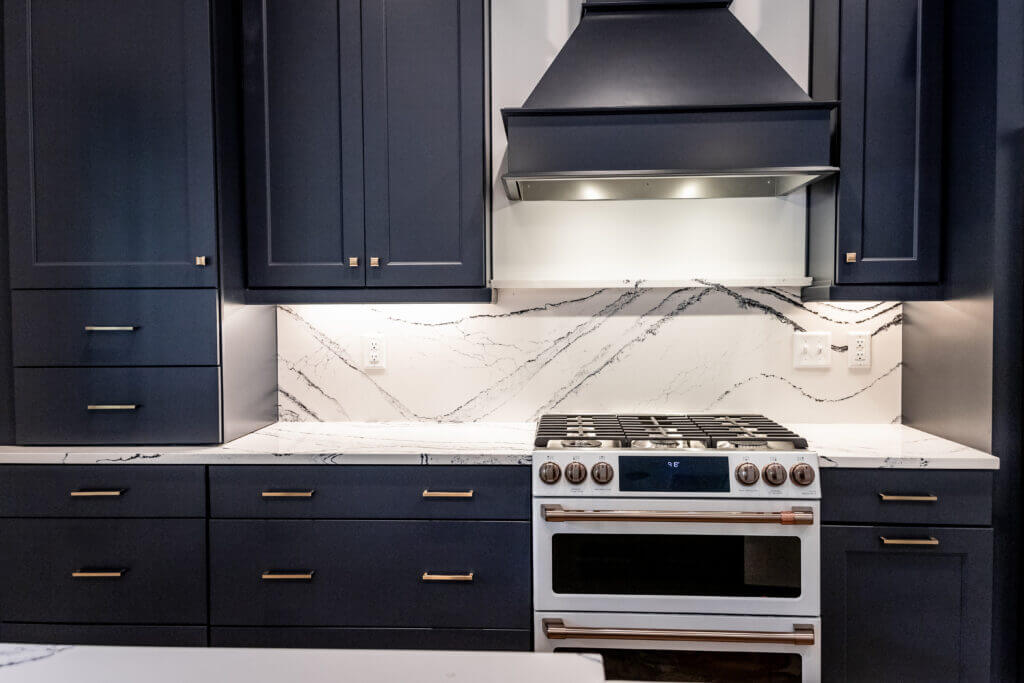 One of the most significant advantages of Cambria Portrush Quartz lies in its exceptional durability. This stone is crafted from natural quartz crystals, one of the hardest minerals found in the Earth's crust, Cambria Portrush Quartz is engineered to withstand the demands of daily life. Additionally, it is highly resistant to scratches, chips, and stains, ensuring that your countertops will keep flawless for years to come.
Therefore, if you are renovating a kitchen, bathroom, or designing a stunning focal point, Cambria Portrush Quartz offers limitless possibilities, adding a modern touch to the room.
Sustainability in your Project with Cambria Quartz Countertops
Cambria, the manufacturer behind Portrush Quartz, has a strong focus on responsible sourcing and manufacturing practices. The company utilizes reclaimed water in its production processes, recycles manufacturing byproducts, and adheres to stringent environmental regulations.
Absolute Stone Design is a premier provider of high-quality stone surfaces for residential and commercial projects. With our expertise in the industry, we offer a wide range of stunning options, including quartz, granite, marble, and more. Our dedicated team is committed to delivering exceptional craftsmanship and personalized service, ensuring that we bring client's vision to life.
From selecting the perfect stone to installation, we know all about attention to detail, efficiency, and timely project completion. In conclusion, with the commitment to excellence, we have a reputation as a trusted partner.
Ready to start your project?
Absolute Stone Design | 11200 Washington Highway, Glen Allen, VA 23059 | 804-752-2001




#marble #countertops #kitchenrenovation #rva #rvadesigner #rvalocal #interiordesign #kitchenremodel #virginiahomes #richmondvirginia