Prepare to be captivated by the awe-inspiring marriage of natural stones in our latest kitchen project! Step into a world of rustic elegance with our farmhouse-style kitchen that beautifully showcases the irresistible pairing of Pizarra Verde Slate and Blue Tempest Quartzite.
Pizarra Verde Slate
With its earthy green hues, this stone adds a touch of organic charm to the space. The subtle variations in color and texture create an inviting atmosphere that embraces the rustic aesthetics of a farmhouse kitchen. Its inherent durability ensures your kitchen will stand the test of time while maintaining its striking appeal.
Blue Tempest Quartzite
This stone effortlessly captures attention with its captivating blues and greys, reminiscent of a serene coastal landscape. The natural veining dances across the surface, creating a symphony of elegance that instantly elevates the ambiance of the entire space.
The Kitchen Project: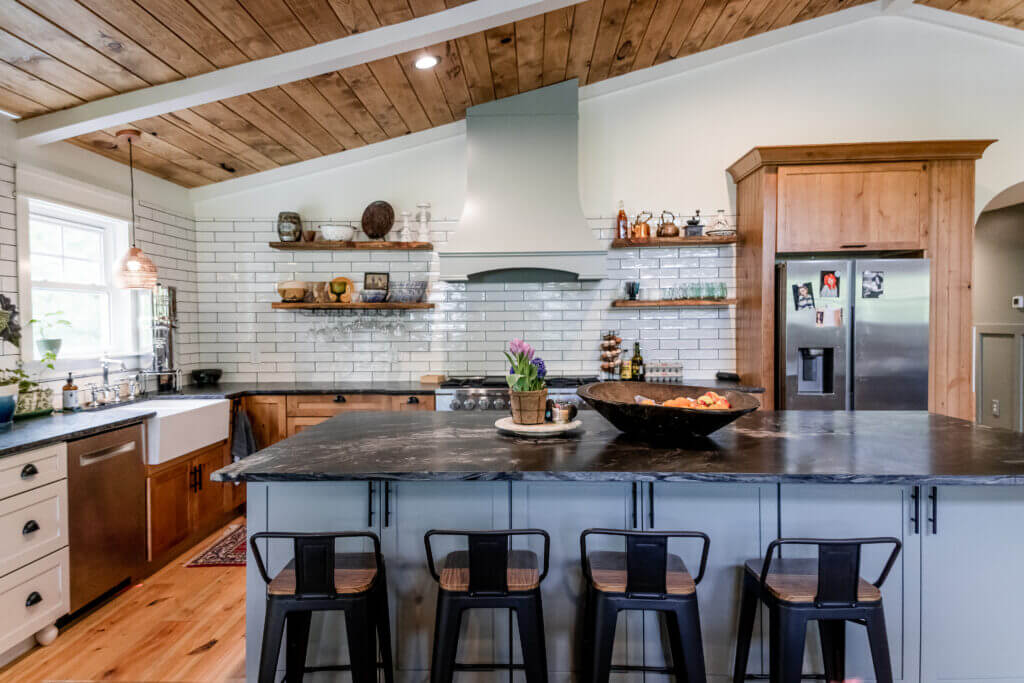 Imagine the joy of preparing meals in this breathtaking kitchen, where every surface tells a story, and every detail is crafted to perfection. 
Start your new project today. Shop at Absolute Stone Design in Richmond, VA.
Absolute Stone Design | 11200 Washington Highway, Glen Allen, VA 23059 | 804-752-2001