Upgrade Your Outdoor Kitchen for Summer: Top Countertop Material for Durability and Style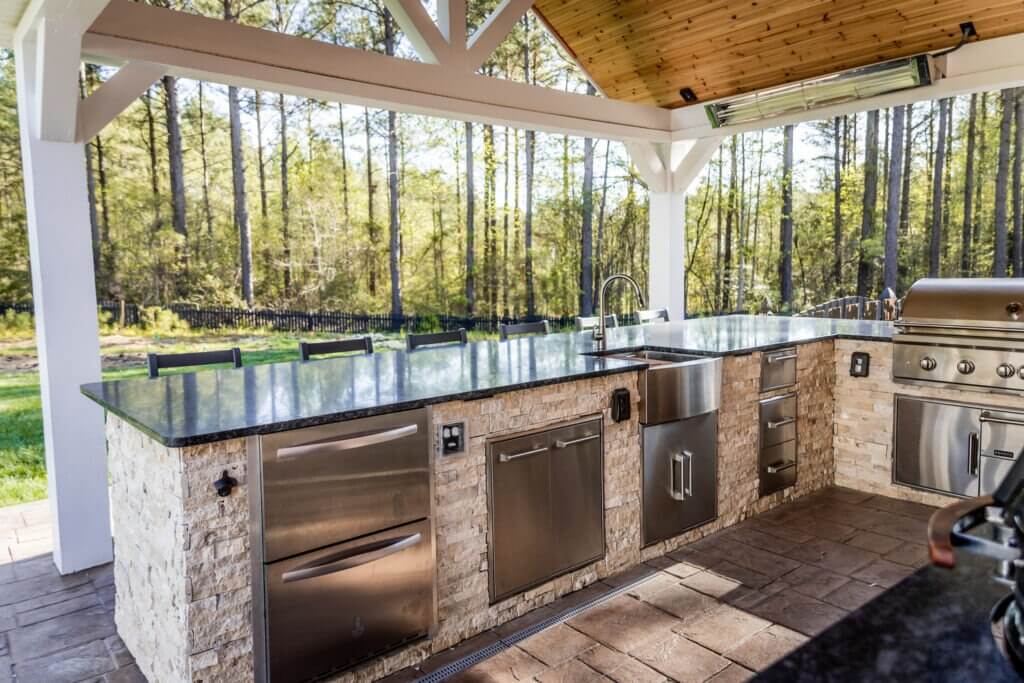 Summer is just around the corner, and there's no better time to renovate your outdoor kitchen than now. One of the most important components of any outdoor kitchen is the countertop. But with so many materials to choose from, how do you know which one is right for your space?
How to Choose the Right Material?
When it comes to outdoor kitchens, durability is key. You want a material that can withstand the elements, as well as the wear and tear of cooking and entertaining. The best material for outdoor countertops is granite. This material is known for its strength, heat resistance, and low maintenance requirements, making them ideal for outdoor use.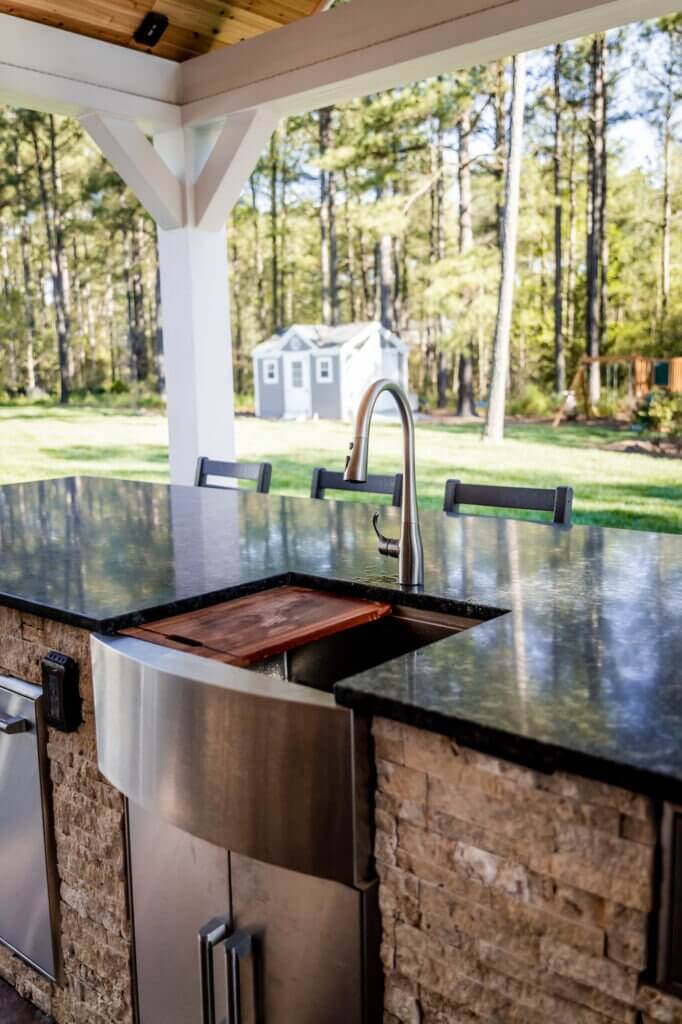 What Granite Should you Choose?
Silver Pearl Granite is a highly recommended option for outdoor kitchens due to its elegant appearance and resistance to scratches, stains, and heat. At Absolute Stone Design, we recommend the Leathered finish for this stone as it stays cooler during summer months.
Don't wait until summer to start your outdoor kitchen renovation. Now is the time to get started so you can enjoy your new space all season long. Upgrade your outdoor kitchen with durable and stylish countertops like Silver Pearl Granite, and make the most of your summer entertaining.
Ready to upgrade your outdoor kitchen for summer?
Absolute Stone Design | 11200 Washington Highway, Glen Allen, VA 23059 | 804-752-2001