Granite: Top Outdoor Countertop Material for Durability
As the sun shines brighter and summer approaches, it's the perfect time to give your outdoor kitchen a stunning makeover. And when it comes to outdoor kitchen countertops, one material stands tall above the rest – granite. Its unbeatable durability, heat resistance, and low-maintenance nature make it the ultimate choice for your outdoor culinary experience.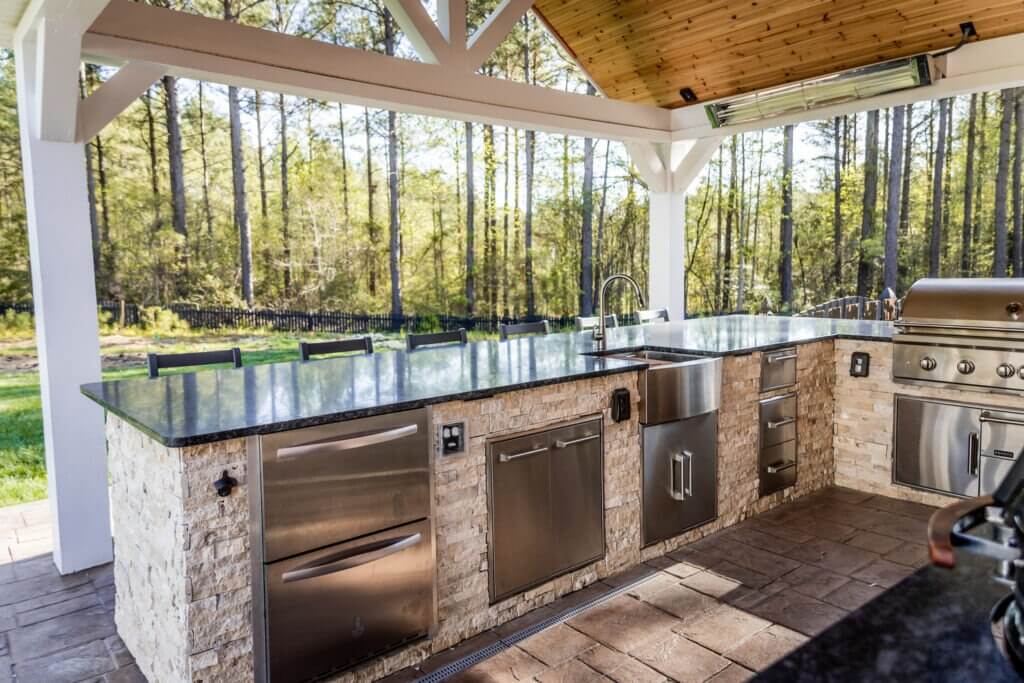 Why Granite for Outdoor Kitchens?
When you're cooking and entertaining outdoors, you need a countertop that can handle the elements and the rigors of outdoor living. This natural stone, with its natural strength and robustness, fits the bill perfectly. Rain or shine, it remains unfazed, making it an ideal choice for your outdoor space.
Embrace Elegance with Silver Pearl Granite
Among the multitude of granite options, Silver Pearl Granite shines like a true gem for outdoor kitchens. Its elegant appearance, with beautiful gray and silver tones, adds a touch of sophistication to your outdoor cooking area. But that's not all – this granite is also highly resistant to scratches, stains, and heat, ensuring that it looks pristine for years to come.
The Leathered Finish: Perfect for Summer
As temperatures rise during the summer months, the last thing you want is a scorching hot countertop. That's where the Leathered finish comes to the rescue! At Absolute Stone Design, we recommend the Leathered finish for Silver Pearl. This unique finish not only adds texture and character to the stone but also keeps it cooler under the summer sun.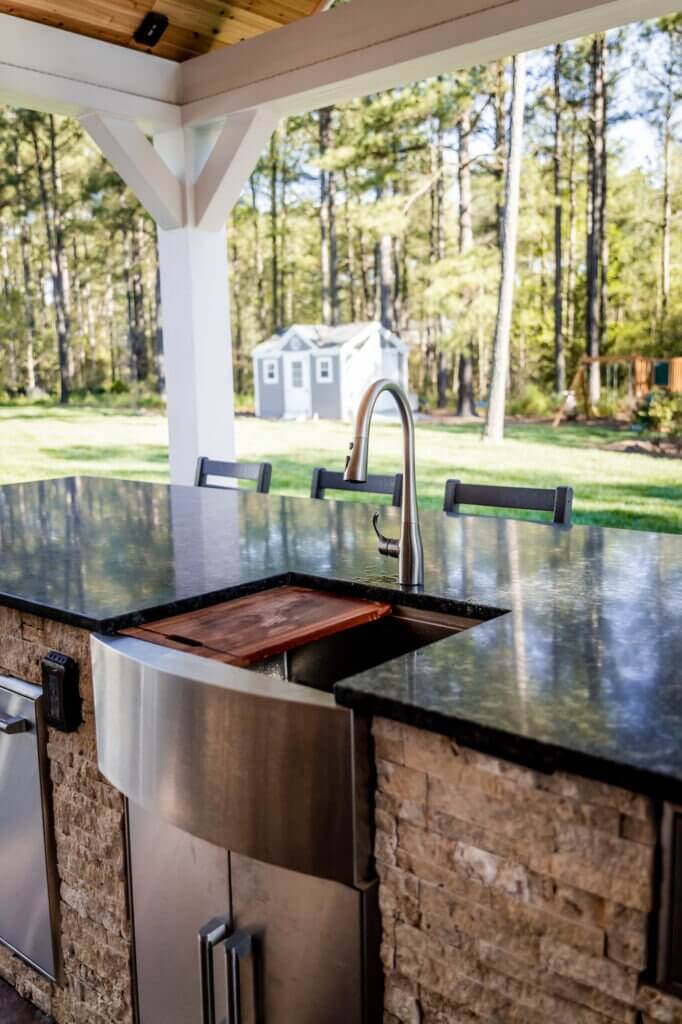 Let Absolute Stone Design Elevate Your Space
Ready to turn your outdoor kitchen dreams into reality? Look no further than Absolute Stone Design. Our expert team will guide you through the process, helping you choose the perfect Silver Pearl and the ideal finish for your outdoor countertops. With our commitment to quality craftsmanship and top-notch service, your outdoor kitchen will become the envy of the neighborhood.
Don't wait any longer – it's time to give your outdoor kitchen the upgrade it deserves. Embrace the beauty, durability, and elegance of Silver Pearl Granite, tailor-made for outdoor use. Whether you're hosting a summer BBQ or enjoying a quiet evening with loved ones, your new granite countertops will be the perfect companion. Trust Absolute Stone Design to transform your outdoor space into a haven of culinary delights and unforgettable memories. Let's make this summer one to remember!
Ready to upgrade your outdoor kitchen for summer?
Absolute Stone Design | 11200 Washington Highway, Glen Allen, VA 23059 | 804-752-2001