Bathroom Countertops made of Quartz to Elevate your Project
When embarking on a bathroom remodel, the multitude of details can be overwhelming. However, when it comes to bathroom countertops, Absolute Stone Design is here to make the process seamless.
Impact Stratus for Bathroom Countertops
Quartz has emerged as the preferred choice for homeowners, builders, architects, and designers alike over the past few years. This engineered stone, composed of natural quartz and resin, boasts enhanced durability and ease of use, making it an ideal option for kitchen and bathroom countertops.
Thinking about that, in a recent project executed by Vaden Renovations, the chosen quartz was Impact Stratus. This exquisite stone features a non-linear vein design that mimics the depth of natural stones. Along with that, the combination of brown tones against a white background adds an element of elegance to the room, effortlessly complementing other design elements.
Whether you lean towards a modern or traditional design aesthetic, Impact Stratus brings a touch of timeless beauty that will never go out of style in your bathroom countertops. Ultimately, its versatility allows it to seamlessly integrate with a variety of styles, making it a versatile and enduring choice.
Not mentioning the easy maintenance to this stone. You only need mild soap and water to make it look like new!
The Bathroom Project: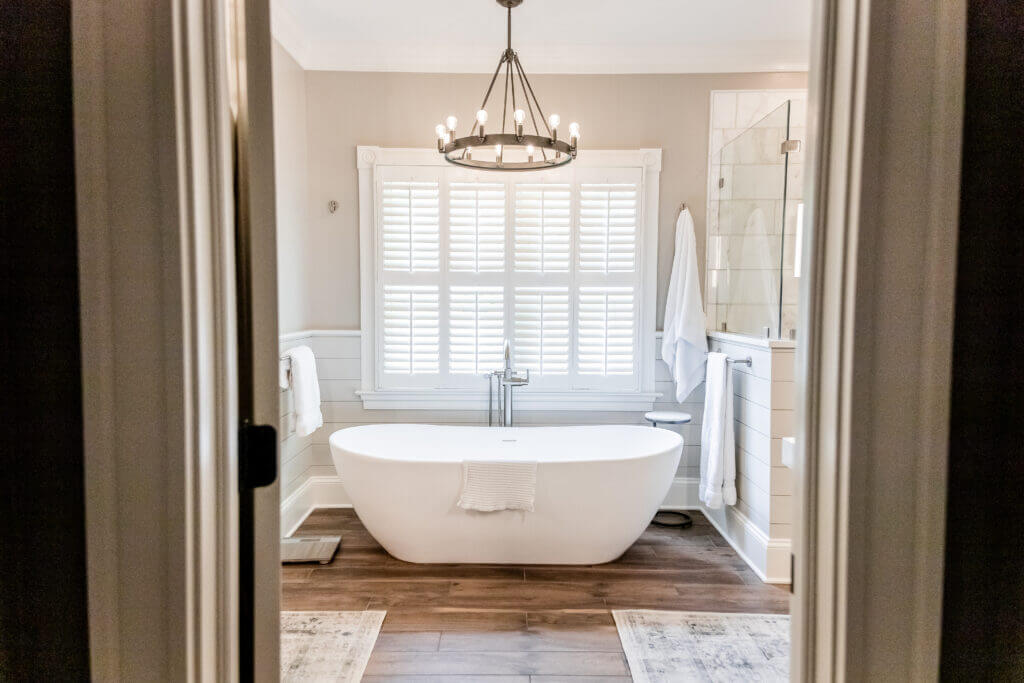 At Absolute Stone Design, we understand the importance of timely completion for your bathroom remodel. Following that, we have an impressive turnaround time of just 7-10 business days, you can have the bathroom countertops of your dreams sooner than you might expect. Our efficient processes and skilled team ensure a smooth and efficient experience, from stone selection to installation.
Don't let the complexities of a bathroom remodel deter you from achieving the space you've always envisioned.
Start your new project today. Shop at Absolute Stone Design in Richmond, VA.
Absolute Stone Design | 11200 Washington Highway, Glen Allen, VA 23059 | 804-752-2001