Countertops not only serve as functional surfaces for meal preparation and daily use but also contribute significantly to the overall aesthetic appeal of the space. As you embark on your renovation journey, one crucial factor to consider is the average price for countertops installed. Understanding this can help you plan your budget effectively and make informed decisions.
Factors Influencing Prices for Countertops
Material Selection: Countertop materials vary widely in terms of cost. Natural stones like granite, marble and quartzite are often on the higher end of the price spectrum due to their elegance and durability. On the other hand, materials like laminate and tile tend to be more affordable options. Other popular materials include quartz, solid surface, and concrete, each with its own price range.
Countertop Size: The size of your countertop area can significantly affect the overall cost. Larger surfaces require more material, leading to higher prices. Additionally, the complexity of the layout, such as curved edges or unique shapes, may involve additional labor costs.
Installation Complexity: The complexity of the installation process can influence the overall cost. If your project involves intricate cuts, removal of old countertops, or plumbing and electrical adjustments, the price is likely to increase.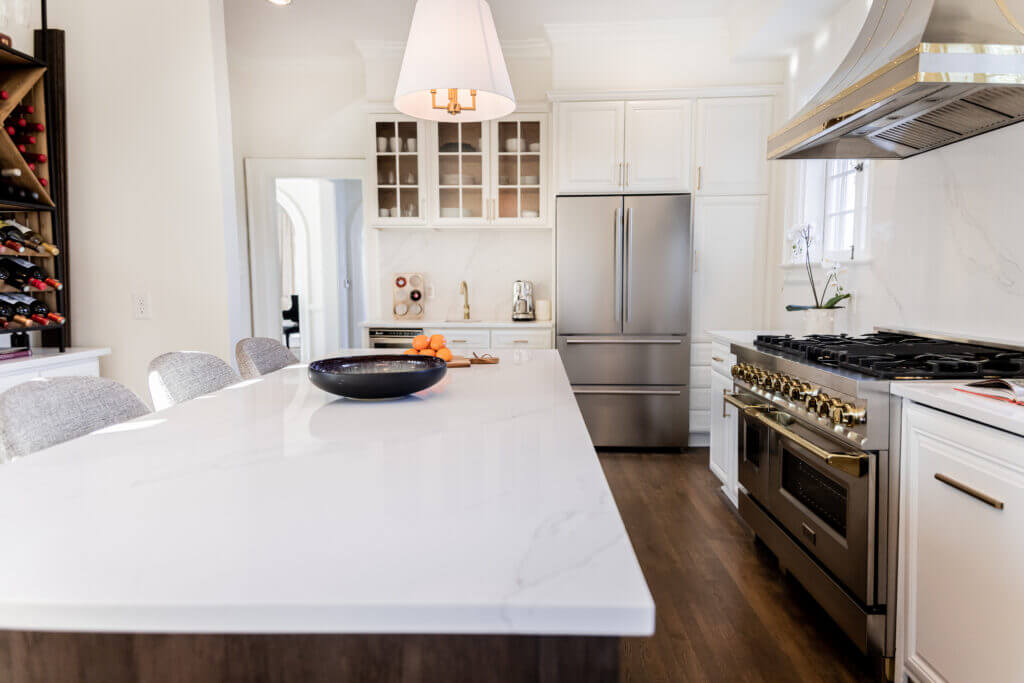 Average Price for Countertops Installed
Quartz Countertops: Quartz countertops have gained immense popularity due to their durability, low maintenance, and wide range of design options. The average price for countertops falls between $55 and $200 per square foot when it comes to quartz. Special orders can make the price increase.
Natural Stone Countertops: Natural stone countertops, such as granite, marble, or quartzite, exude elegance and timeless beauty. However, they tend to be more expensive. The average price for countertops installed ranges from $46 to $200 per square foot, for natural stones. Special orders can make the price increase.
Update your Kitchen and Bath Countertops Today!
Absolute Stone Design | 11200 Washington Highway, Glen Allen, VA 23059 | 804-752-2001