Quartz Stone in a A Kitchen That's Worth a Magazine Feature
When you step into this meticulously designed space, the importance of details in interior design becomes clear. From the material selection to the final touches, the art of crafting a living space blends personality and practicality requires dedication – specially when you decide for quartz stone.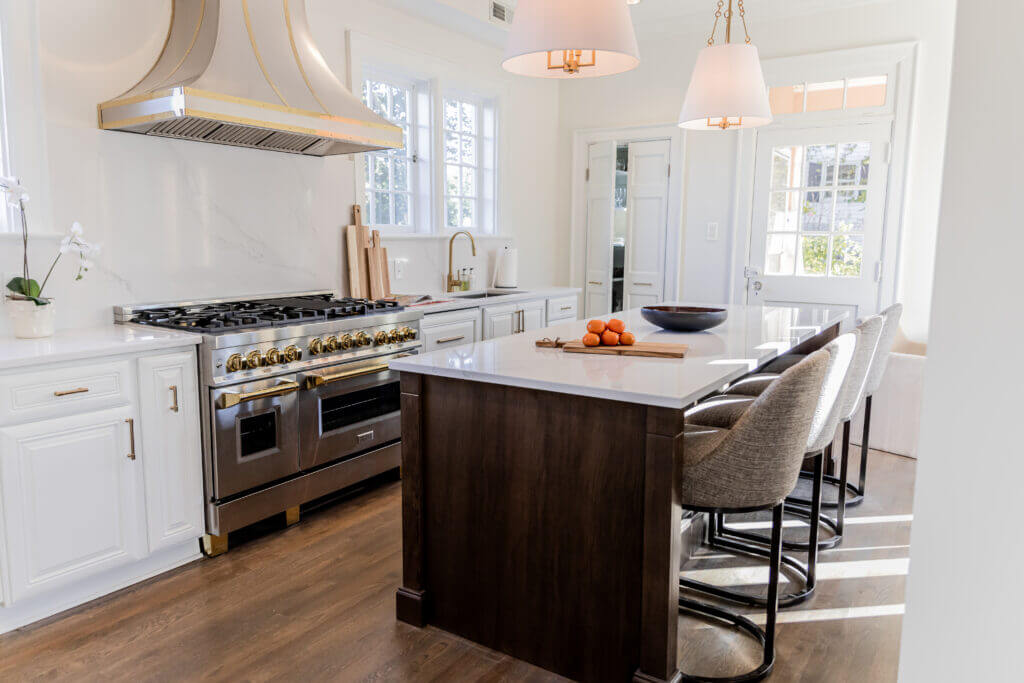 Crafting Elegance and Functionality with Quartz Stone
The kitchen stands as a testament to this design philosophy. At the heart of this culinary haven lies a grand island. That is a visual masterpiece that juxtaposes the deep richness of dark wood against the luminous allure of quartz stone countertops. This impression sets the stage for an experience that's both captivating and functional.
Harmonious Elements of Design
Then, your attention is drawn to the range oven and its complementing range hood. These pieces synchronize with the elements, mirroring the hues of the kitchen's perimeter. The full-height backsplash and the golden accents bring cohesion and sophistication. This way, it turns every inch of the kitchen into a carefully choreographed visual symphony.
The Quintessential Choice: Compac Unique Calacatta
Amidst this harmonious ensemble, the choice of material plays a pivotal role. Enter Compac Unique Calacatta – a masterful creation that elevates the space's ambiance. Crafted from top-tier quartz, this surface replicates the elegance of natural Calacatta marble. Its luxurious veining patterns dance across the surface. It encapsulates the essence of classic beauty while possessing the durability and resilience that only quartz stone can provide.
A Versatile Marvel in Stone Quartz
Compac Unique Calacatta is more than just a pretty face; it's a versatile marvel that seamlessly adapts to various spaces. While the kitchen welcomes its presence with open arms, it's a material equally revered in bathrooms. From bathroom countertops to exquisite shower walls, this quartz surface transforms ordinary spaces into extraordinary experiences.
The Intersection of Form and Function
As a material that marries form and function, Compac Unique Calacatta proves that you don't have to choose between beauty and practicality. It encapsulates the duality of aesthetic excellence and everyday usability, a characteristic that resonates profoundly in the heart of a kitchen.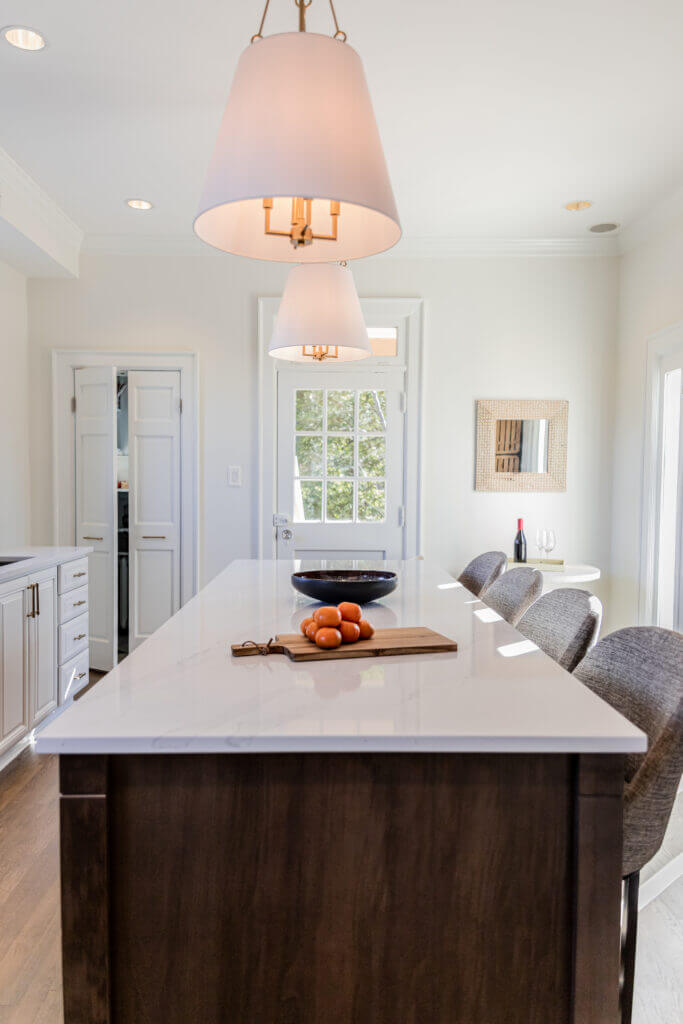 In the world of interior design, every element contributes to a larger symphony of aesthetics and functionality. From the dark wood contrasting against luminous quartz countertops to the synchronized dance of appliances and accents, this kitchen is a living testament to the magic that occurs when design is treated as an art form.
Crafted by Kenneth Byrd Design, with precision and guided by an unwavering commitment to creating spaces that mirror individuality, this kitchen is a masterpiece deserving of a magazine feature.
So, whether it's the culinary adventures that unfold on the grand island or the visual delight that each carefully curated element brings, this kitchen stands as a testament to the transformative power of design. And at the heart of it all, Compac Unique Calacatta shines as a testament to the immense possibilities that quartz brings to the realm of design.
Schedule your Visit!
Absolute Stone Design | 11200 Washington Highway, Glen Allen, VA 23059 | 804-752-2001