Over the centuries, marble has had a special place in the heart of builders, designers and architects around the world. The natural stone not only adds sophistication to the project, but increases the market value for its premium characteristics.
Quarried in Italy, the Calacatta Borghini Marble is known for its unique white background with bold grey veins that varies between thickness and density.
Is This Natural Stone a Good Fit for Your Project?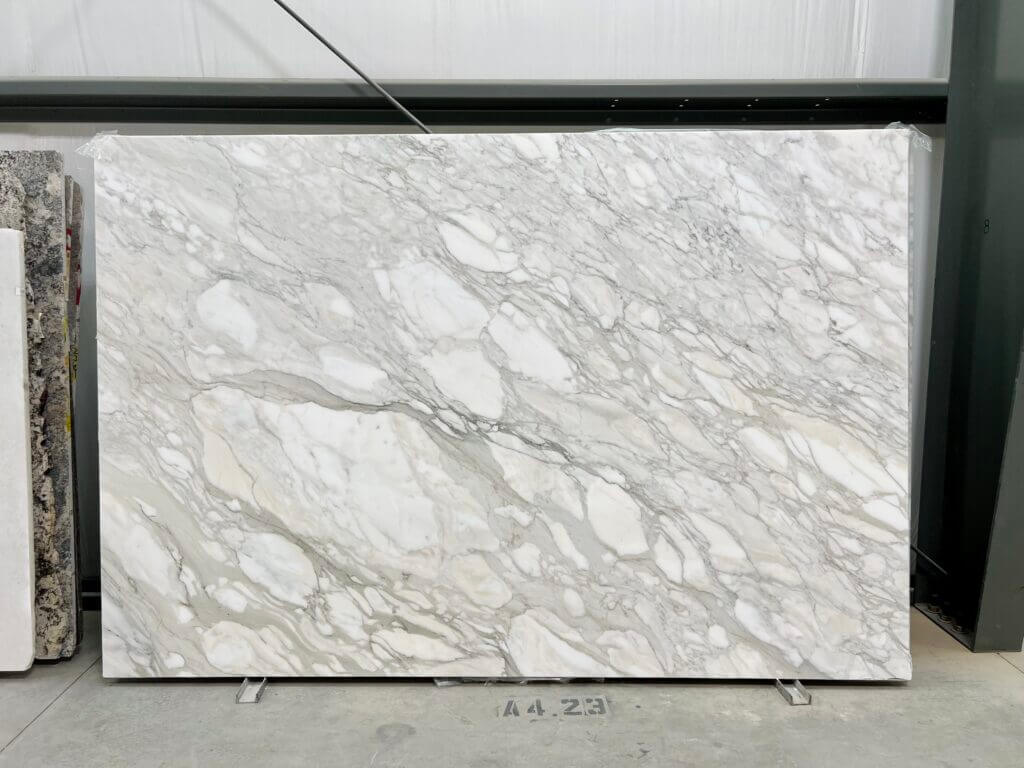 How is This Natural Stone Formed?
This is a type of metamorphic rock created during the re-crystallization of limestone after intense heat and pressure. In its composition, the Calacatta Borghini marble has calcium carbonate that is the component responsible for the white color. The distinguished veining in this Marble are a mix of different sizes, shapes and thickness of grey. In the example above, you will also find a golden nuance that can be found in some slabs.
Where to use Calacatta Borghini Marble?
This is a versatile marble is used in so many different projects. You will find it a great fit for key projects, considering the elegance of it. Here are some of the uses of Calacatta Borghini Marble:
Countertops: Calacatta Borghini Marble is a popular choice for kitchen and bathroom countertops. Although it is a timeless type of stone, Marble can be sensitive to scratching and staining, so we highly recommending taking the proper care such as sealing and regular maintenance.
Flooring: Calacatta Borghini Marble is a great choice for flooring in high-traffic areas.
Backsplash: The veining of this marble adds an eye-catching visual for full height backsplashes.
Walls: You can also apply the stone to create stunning accent such as shower walls, coffee table, fireplace surround, etc.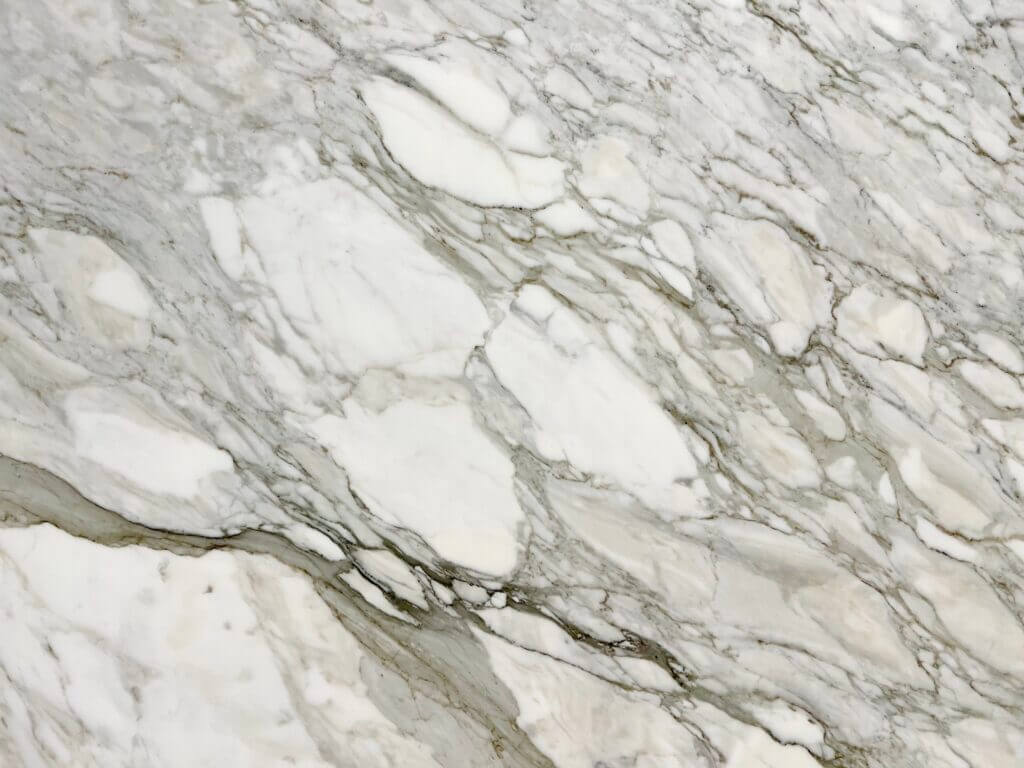 How to Maintain the Calacatta Borghini Marble?
This type of stone can last for years if taken the proper care. Here are some tips for maintaining the beauty of Calacatta Borghini Marble:
Sealing: It is important to seal Calacatta Borghini Marble to protect it from stains and scratches. A high-quality sealant should be applied every 6-12 months, depending on the usage.
Cleaning: Clean the stone regularly with a pH-neutral cleaner and a soft cloth or sponge. Abrasive cleaners or scrubbers will scratch the surface.
Avoid acidic substances: this is a very sensitive stone to acidic substances like vinegar, citrus juices, tomato sauce, wine, etc. These substances will etch the surface of the marble, leaving dull marks. Clean the spills immediately to avoid damage.
Pro Tip
Avoid heat: Although Calacatta Borghini Marble is heat resistant, it is still important to avoid placing hot pans or dishes directly on the surface.
Would you like to see a full slab of it?
Absolute Stone Design | 11200 Washington Highway, Glen Allen, VA 23059 | 804-752-2001




#marble #countertops #kitchenrenovation #rva #rvadesigner #rvalocal #interiordesign #kitchenremodel #virginiahomes #richmondvirginia