The Differences between Marble and Quartzite
In home design and renovation projects, marble and quartzite are both commonly used natural stones. There are some key differences between the two materials, despite both having their own unique characteristics.
Marble: A Timeless Beauty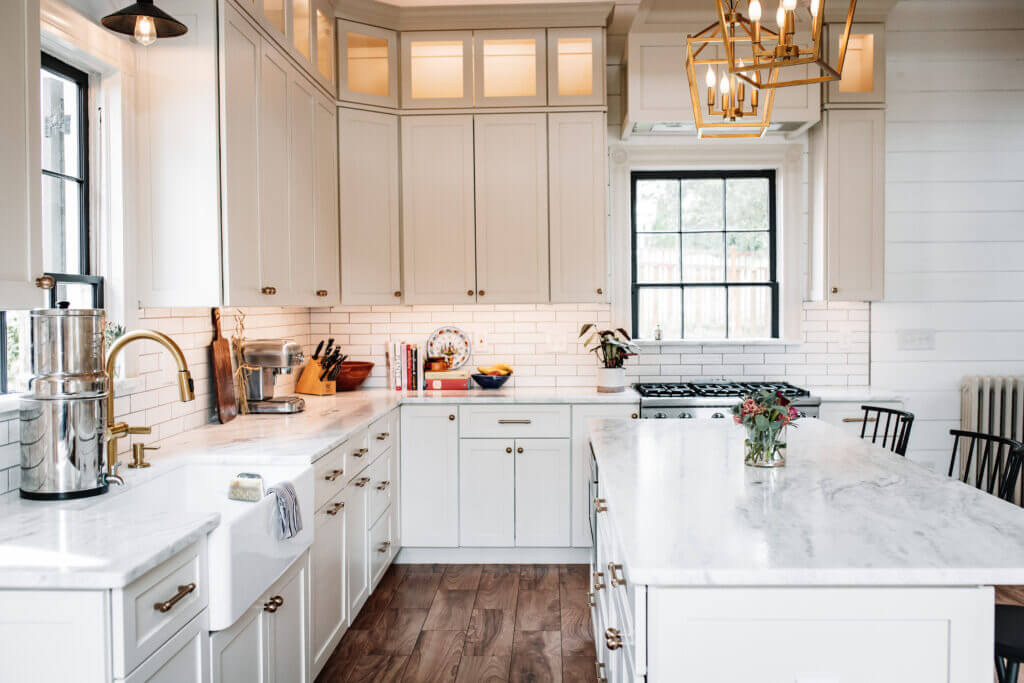 Marble is primarily composed of calcium carbonate, a metamorphic rock. It is formed when limestone is heated and pressured. Depending on where the marble was quarried, its veining and patterns can vary greatly.
Quartzite: Durability of the Natural Stone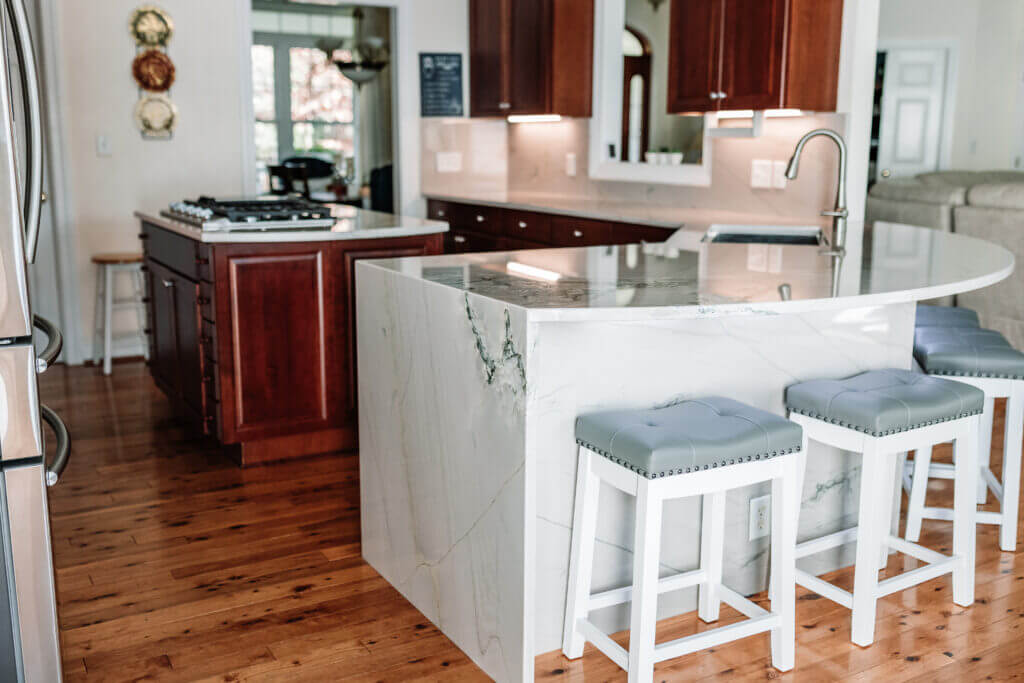 Quartzite is primarily composed of quartz, making it a metamorphic rock. A high level of heat and pressure forms it when sandstone is subjected to high temperatures. Quartzite has a natural shine and is commonly white or light gray with marbling in colors such as pink, gray, gold, or red. It can resemble marble. Additionally, due to mineral impurities, quartzite can also be found in uncommon hues such as blue, green, or orange.
Marble vs Quartzite
The durability of quartzite and marble is also a distinguishing characteristic. Despite its softness and porosity, marble is relatively susceptible to staining and etching. Quartzite, on the other hand, is a hard stone that is much more durable and scratch-resistant.
Marble requires regular sealing and polishing to maintain its shine and prevent staining. In contrast to quartzite, however, quartzite usually requires little maintenance cleaning with soap and water only.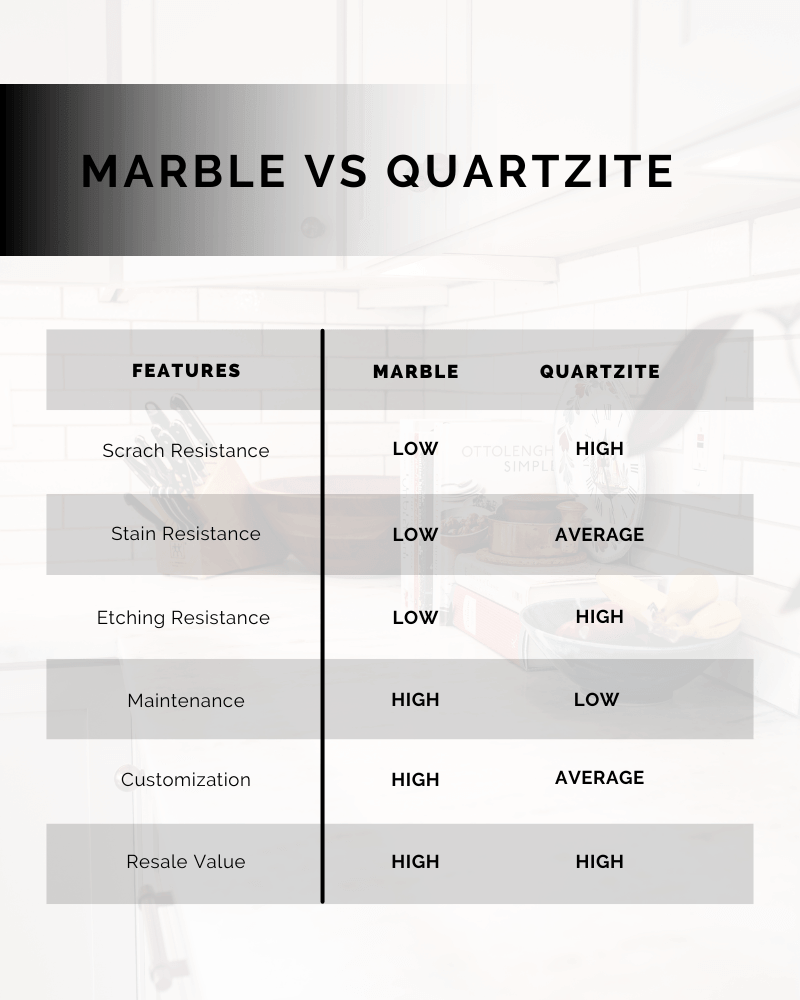 Due to their similar appearance, some quarries market their quartzite as "Marble-look" quartzite.
The composition, durability, and maintenance requirements of the two materials differ significantly.
Take these factors into consideration when choosing marble or quartzite for your home design project.
Would you like a FREE estimate?
Absolute Stone Design | 11200 Washington Highway, Glen Allen, VA 23059 | 804-752-2001